Hineid Dahab: Without Direction. I feel lost, without...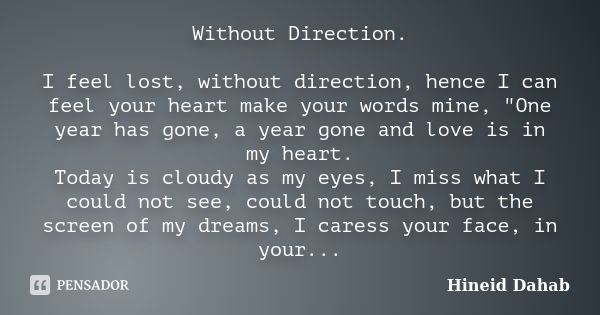 Without Direction.

I feel lost, without direction, hence I can feel your heart make your words mine, "One year has gone, a year gone and love is in my heart.
Today is cloudy as my eyes, I miss what I could not see, could not touch, but the screen of my dreams, I caress your face, in your eyes as a child to make happy sleep.
My love is abstrado or is it real? I do not know, just know that I live every second, waiting for you all my life, in solitude cerdada people of who love me, but I wanted you as an everlasting love, pure to do good, to make happy, it is, be happy, but now I leave everything in the hands of God, for He is love.